By choosing to become self-employed, it's a whole new world that opens up to you. Much more freedom, flexibility and many new challenges. You want to take the plunge but don't know what you're getting into? You want to taste this freedom but you can't help thinking about all the administrative constraints that secretly hide behind this freedom?
Don't panic, it's all manageable. One of the first steps in becoming self-employed is to choose your legal status. Several options are available to you. We are going to talk about two of them :
or
Benefitting from the support of an umbrella company
One is not better than the other, but it is important to realize that several options do exist. Indeed, the different statuses have many advantages, but not only.
Freelancing
Freelancing is a real experience and has already convinced many people. By becoming a freelancer, you will be able to manage your activity in a 100% autonomous way.
Working as a freelancer today offers you many advantages and a great freedom, on many levels. By becoming a freelancer, you will have the possibility to choose your:
clients
schedules
the amount of hours you wish to work
This will allow you to make your own choices and take control of your career.
Once you become a freelancer, you automatically become both an entrepreneur and your own employee. This flexibility and independence are quite exceptional and make freelancing very attractive and motivating.
The motivations to start a freelance business are therefore personal, and often different from one person to another. This inspiring way of life clearly offers advantages and often makes many people want to go down this path. However, it would be too perfect if all this came without any constraints.
Indeed, as a freelancer, you will have to know how to manage your:
own production
administration
sales
finances and other professional realities related to your status
Because no one else will do it for you. Each part is timeconsuming and you'll need solid nerves, as show must go on while you manage your own administration behind the scenes.
These points may seem insignificant. However, in order to do things properly, you will have to spend a considerable amount of time on the more administrative and "binding" parts of your business.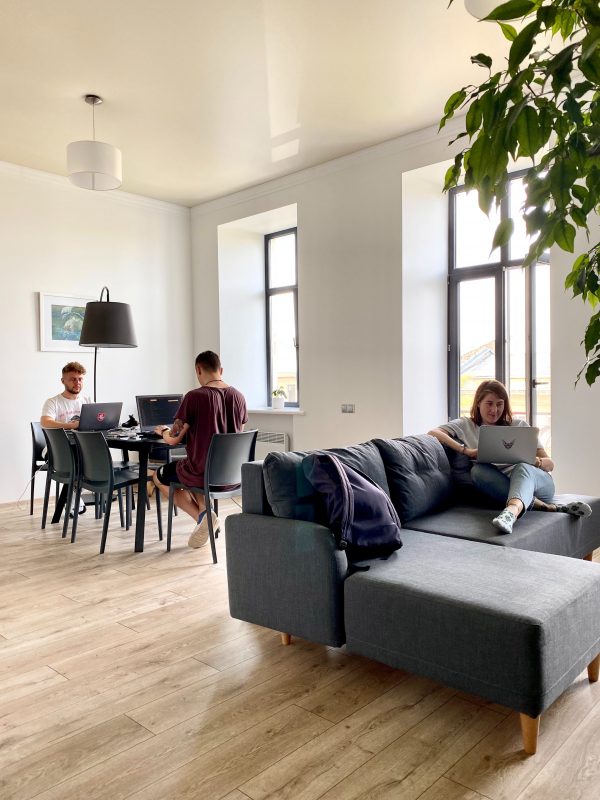 Umbrella company
Solutions have been created for those who are apprehensive about the administration and constraints of freelancing. Even though the umbrella company system is less famous, it remains a very advantageous status which was created to support people wishing to work on their own account without  having to create their company. We are talking about a solution that allies freedom of the entrepreneur and social protection of the employee.
How does it work? It is quite simple. The process is organized around a tripartite contract between the self-employed, his client and the umbrella company. As a self-employed person, you carry out your mission with the client of your choice. In addition to the contract signed with the client, you also sign a contract with the umbrella company. You carry out the mission, and it is the umbrella company that will immediately pay you the due amount  The client, on his side, will pay the invoiced amount to the umbrella company.
With the support of an umbrella company, you will have the opportunity to develop an independent professional activity, while benefitting from the same social coverage as a classic employee. This social protection includes healthcare, insurance, a minimum salary and sometimes even unemployment benefits. This option appeals to a large number of people who want a simple and secure solution.
However,  it has a cost. The umbrella company is paid through commissions deducted from the fees paid by the clients. The percentage of these commissions varies slightly from one umbrella company to another. In addition to these commissions, the employer and employee contributions are deducted from the remaining amount.
The much more formal aspect of an umbrella company also tends to scare off some people who wish to benefit from it. Indeed, more contracts and agreements must be signed by different parties (the self-employed, the umbrella company and the client).
As you can see, each of the two options has many advantages, but also some disadvantages. It is important to mention that one is not better than the other. Each person has different needs and it is based on these needs that it is necessary to make a decision.
Finally, it is important to keep in mind that being self-employed (consultant or freelance) is an adventure that will push your limits and that will fill you with personal satisfaction. Few people have the opportunity to work without having to submit to a hierarchy that can sometimes be frustrating. A word of advice? Find out more, document yourself and go for it!