Determine your price. A crucial exercise before launching or repositioning. How to approach the question of price? What are the (false) limiting beliefs? And what do your prices reveal about you? Meeting with Valérie Maréchal.
Addressing the issue of price
Countless freelancers who ask the question of the "right price" on the forums. How much should I charge? What are the prices in the sector? … A bad approach which, according to Valérie Maréchal, a specialist in price psychology, has its origins in our relationship with money: "Starters are often stigmatized and burdened with limiting beliefs about the price. Nevertheless, starting a business is not synonymous with non-experience. Too many professionals believe that they do not have "the right to ask too much". What are the results? You align yourself with your competitors, you aim for the market average, or even worse, you place yourself just below it, believing that you will attract more customers. Not a good idea. »
The market price
For Valérie Maréchal, applying the market price is not necessarily the best solution. "It keeps you in what is known in marketing as the red ocean. A place where everyone does more or less the same thing, for more or less the same target, at the same price. You also don't know how your competitors set their rates: were they confident in the value of their services or were they hesitant? Their blockages concerning money can also influence their prices. »

The 3 pillars of a perfect price
Easier said than done. Valérie Maréchal identifies three key elements to be respected in order to build one's price and make oneself directly identifiable. "The first criterion is the identification of your target. This is in line with the widespread belief that you have to be accessible to everyone. Wrong. Then you have to establish a clear positioning. A message that is too general serves your visibility or even makes you completely invisible. Your future customers do not feel concerned. The third pillar is differentiation. A different approach can justify a different price. In short, restricting your target does not reduce your customer base, on the contrary! »
Increase your rates (because you have the right)
Everybody wants to increase their prices one day. But what can you do when you have a loyal customer base? Will they accept this evolution? Should we keep the old price for existing customers and apply a higher price for others? Valérie Maréchal advises to clearly announce this increase and to apply it to all her customers at the same time. "It's easier to manage and in case of disagreement with a loyal customer, you can always negotiate! In short, as soon as you feel ready to increase your prices (because you've just acquired new skills or just because it's time) do it!

Average daily rate and discounts: false good ideas
"An average daily rate makes it possible to quickly put people in the competition. You give all the power to the client. If I go back to my three key pillars and you are clearly identified in the market, offer a package deal for a set of services instead. And why not work with a basic package, but negotiate a sort of bonus based on the results obtained? It's a win-win situation. "Valérie Maréchal also identifies a harmful reflex: selling off your prices (and therefore your skills). According to her, it's better to offer something extra. "A discount doesn't make you valuable. Just like the word 'free'. Daring to 'offer' to your customers is much better perceived and proves that you have invested. The customer is almost indebted to you. »

Your prices speak for you
Do you have confidence in yourself professionally? What value do you place on yourself as a human being? While these questions do not seem to be directly related to financial aspects, they relate to self-esteem and are reflected in prices. "Either you assume your place and are confident in your offer, or you choose to stay hidden in your corner. Your prices simply speak to your relationship to money. And this phenomenon is also observed among wealthy people. A problem of internal security," according to Valérie Maréchal.
The advice of Valérie Maréchal
Base your prices on the value of your services and not on the value of the competition (or a market average).
Don't calculate your prices by asking yourself the question "How much do I need to live on? "Instead, base your prices on a sufficiently ambitious goal that will put your brain in 'opportunity-seeking' mode.
Make sense of your work and your prices. Connect regularly to your 'Why': what do you want to achieve through this freelance activity?
Calculate your prices according to your billable time. And never forget that 'being able' to work on Sundays is not a sign of success. Keep some time to recharge your batteries.
Many people dare to talk about the fear of failure, few dare to talk about the fear of success. Allow yourself to succeed!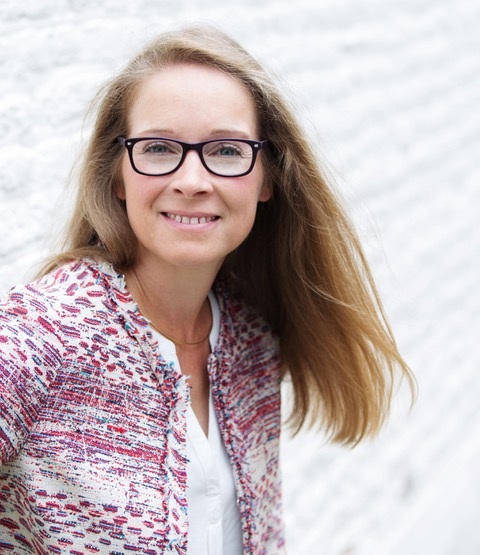 Valérie Maréchal
Valérie Maréchal, better known as Ms. Price, is passionate about the psychology of price and the relationship to money. She helps entrepreneurs translate their value into numbers and words.