Did you know that throughout the year, various events are organized throughout Belgium? For the most part, they are now organized mainly online, or in a hybrid form (remote and on-site).
These events are clearly the perfect opportunity to meet other professionals in the IT sector and develop your network. It is also an opportunity to stay informed on tech news and to deepen your knowledge. As a freelancer, this is truly a must-do!
OpenBelgium 2022 : "Let's make Belgian knowledge open, usable, useful, used."
If you are interested in everything related to Open Source and Open Data, Open Belgium is for you! This is the opportunity to discuss what is being done in Belgium and throughout Europe. What will you find there? Keynotes, workshops, networking moments and much more.
While waiting for the next edition, enjoy the 2021 replays on Youtube.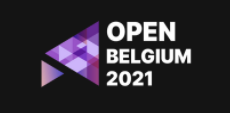 When? Date will be announced on Twitter.
Where? Online
Infos and reservation? https://2021.openbelgium.be/ 
Infosecurity Belgium : "Trade show and conference on IT-Security, Data management and Cloud computing."
Discover new trends, developments and innovations in the IT field. During the two days, you will learn everything related to the cloud, security and data management.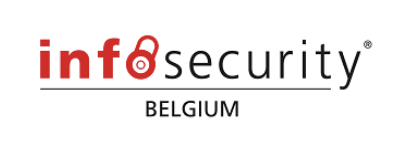 When? March-April 2022
Where? Brussels Expo & Online
Infos and reservation? https://www.infosecurity.be
Techorama : "Deep knowledge IT conference."
The Techorama is an annual international event that deals with technology in its broadest sense. It is an exceptional moment that brings together developers, IT professionals, Data and SharePoint in one single place.
Moreover, this year's theme promises to be magnificent: LAS VEGAS EDITION. They announced that there will be over 100 speakers and 150 different sessions. Guaranteed atmosphere!

When? 23-25 May 2022
Where? Kinepolis in Antwerp
Infos and reservation? https://techorama.be/
Agile 2022 Day : stay agile every trimester
Throughout this day, you will attend conferences and workshops related to the Agile method. Collaborative management and new types of business management will also be discussed. The agile day is organized every trimester, starting the 1st of october.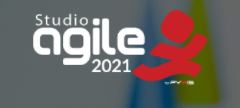 When? 18 Februari 2022 / 6 May 2022
Where? CEME, Rue des Français 147, 6020 Charleroi.
Infos and reservation ? http://journeeagile.be/
BeJS : Belgian JavaScript community 
Throughout the year, the JavaScript community in Belgium organizes various events: meet-ups, workshops, hackatons, competitions, games,… The goal of these meetings? Keep your JavaScript knowledge up to date with the latest trends and news.
The community also gathers on a Discord, join them if you want to exchange or have more information!

When? Every month
Where? Brussels
Infos and reservation? https://www.bejs.io/events/ 
Digital First : "Join the leading digital event in Belgium."
The Digital First is "The event of the year" if you want to attend interesting conferences about IT and digital. In addition, you will meet industry experts, small and large companies, investors, and many more. This is the place to expand your network and meet a large number of professionals.
If you are a Startup, you will also have access to the Startup Lab. This will allow you to meet investors and receive expert advice to boost your project.

When? 20 October 2022
Where? Tour & Taxis in Brussels
Infos and reservation ? https://www.digitalfirst.be
Devoxx : "Expand your knowledge base, sharpen your skills and get hands-on experience with the latest technologies."
More than 3300 people attend Devoxx conferences every year. These conferences are spread over 5 days and bring together more than 200 speakers. Each year, rich and varied themes are treated : Java, Cloud, Big Data, Artificial Intelligence, Machine Learning, Robotics,…
Want a taste? Take a look at their Youtube channel, which lists over 500 videos and live streams!

When? 7 – 11 November 2022
Where? Kinepolis in Antwerp
Infos and reservation? https://devoxx.be/
NG-BE : "The Belgium's Angular Conference"
The goal of this event is to discover all the news related to Angular and to meet the whole community of developers. The first day is devoted to workshops and the second exclusively to conferences.
Couldn't attend the 2021 edition? Watch the replays and it's like you're there.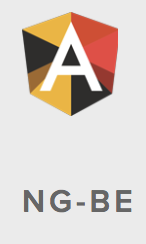 Where? December 2022
Where? Ghent at the HOLIDAY INN GHENT EXPO
Infos and reservation ? https://ng-be.org/
Fosdem : "Free event for software developers to meet, share ideas and collaborate."
The biggest developer event of the year takes place annually in Brussels and is completely free. It's an event that has existed for 20 years and is created by the community, for the community. Each year, it brings together more than 8000 developers! So now is the time to present your project and receive valuable advice from other developers.
In addition to that, "developer rooms" have been created to be able to collaborate together on Open Source projects and free software. The goal is also to discuss certain subjects such as Kotlin, Javascript, Mozilla, Open Source Design,…

When? 5 – 6 Februari 2022
Where? Online
Infos and reservation ? https://fosdem.org/2022/live/
Full Stack Europe : "The best apps aren't built by programmers. They're built by teams. That's why we designed this conference for everybody."
This international conference aims to bring together developers who want to get out of their comfort zone and develop their skills. This conference is open to developers but also to anyone who has an interest from near or far about front end, back end, devops, design,…
The first day is dedicated to workshops. October 6 and 7 are dedicated exclusively to conferences.

When? 5 – 7 October 2022
Where? Hilton Antwerp Old Town
Infos and reservation ? https://fullstackeurope.com/2022